In our increasingly multicultural society Intercultural Learning becomes more important every day.  We need to provide students with relevant competences in order to be active in school and society. Building on these needs the Erasmus+ project 'Intercultural Learning for pupils and teachers' offers school leaders and teachers of secondary schools, trainings and tools to include intercultural learning in every subject and aspect of the school life.

ASSOCIATE PARTNERS
Hellenic Association for Intercultural Education (HAIE) has been an ally which contributed without financial support to the further development and promotion of the Toolbox, by providing the Greek translation.
Acknowledgments to Mrs Kefallinou Olga, Language Teacher, MEd in Education, who translated the Toolbox in Greek language.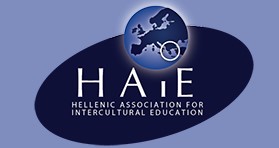 COPYRIGHT   
The partner organisations of the "Intercultural learning for pupils and teachers project" are happy to share their know-how and documents on this site.  Please feel free to use them, recognizing, however the work of the many people who contributed to their development.   In their reproduction, even partial,  please leave explicit reference to Association that produced them and its official logo.
Thanks to the voluntary contribution of the Hellenic Association for Intercultural Education (HAIE)  the full Toolbox of intercultural learning activities is now available in the Greek language.
read more
In January 2019, the Ministry of Education in France published the new school programmes in upper secondary school. We are thrilled to announce that, especially in language subject, intercultural learning…
read more