ΑΝΑΚΑΛΥΨΤΕ ΤΑ ΕΡΓΑΛΕΙΑ ΑΝΑ ΤΜΗΜΑ
Κάθε τμήμα αποτελείται από φυλλάδια δραστηριοτήτων που μπορούν να χρησιμοποιηθούν ανεξάρτητα. Οι ικανότητες που κάθε δραστηριότητα στοχεύει να αναπτύξει παρατίθενται στο φυλλάδιο. Οι αρμοδιότητες υποδιαιρούνται σε 4 διαφορετικές ομάδες: αξίες, συμπεριφορές, δεξιότητες και γνώσεις. Αυτά ελήφθησαν από το μοντέλο που περιγράφεται στο πλαίσιο αρμοδιοτήτων με τίτλο «Ικανότητες για δημοκρατικό πολιτισμό. Ζώντας μαζί ως ισότιμοι σε πολιτιστικά διαφορετικές δημοκρατικές κοινωνίες» που σχεδίασε το Συμβούλιο της Ευρώπης.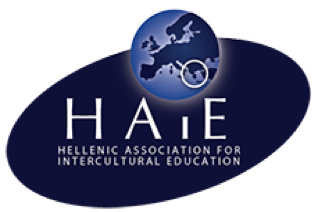 Hellenic Association for Intercultural Education (HAIE) has been an ally (without financial support) supporting organization of EFIL for the Toolbox endeavour, translated in Greek.
Acknowledgments to Mrs Kefallinou Olga, Language Teacher, MEd in Education, who translated the material in Greek language.
HELP US CREATE THE TOOLBOX!
We can all learn from each other. Good practices in Scotland may be applicable in Turkey. A teacher in France may help a concerned school head in Hungary. Counsellors in the UK may learn from their colleagues in Slovenia.
Please send us your info, so we can get in touch with you about submitting your good practices.